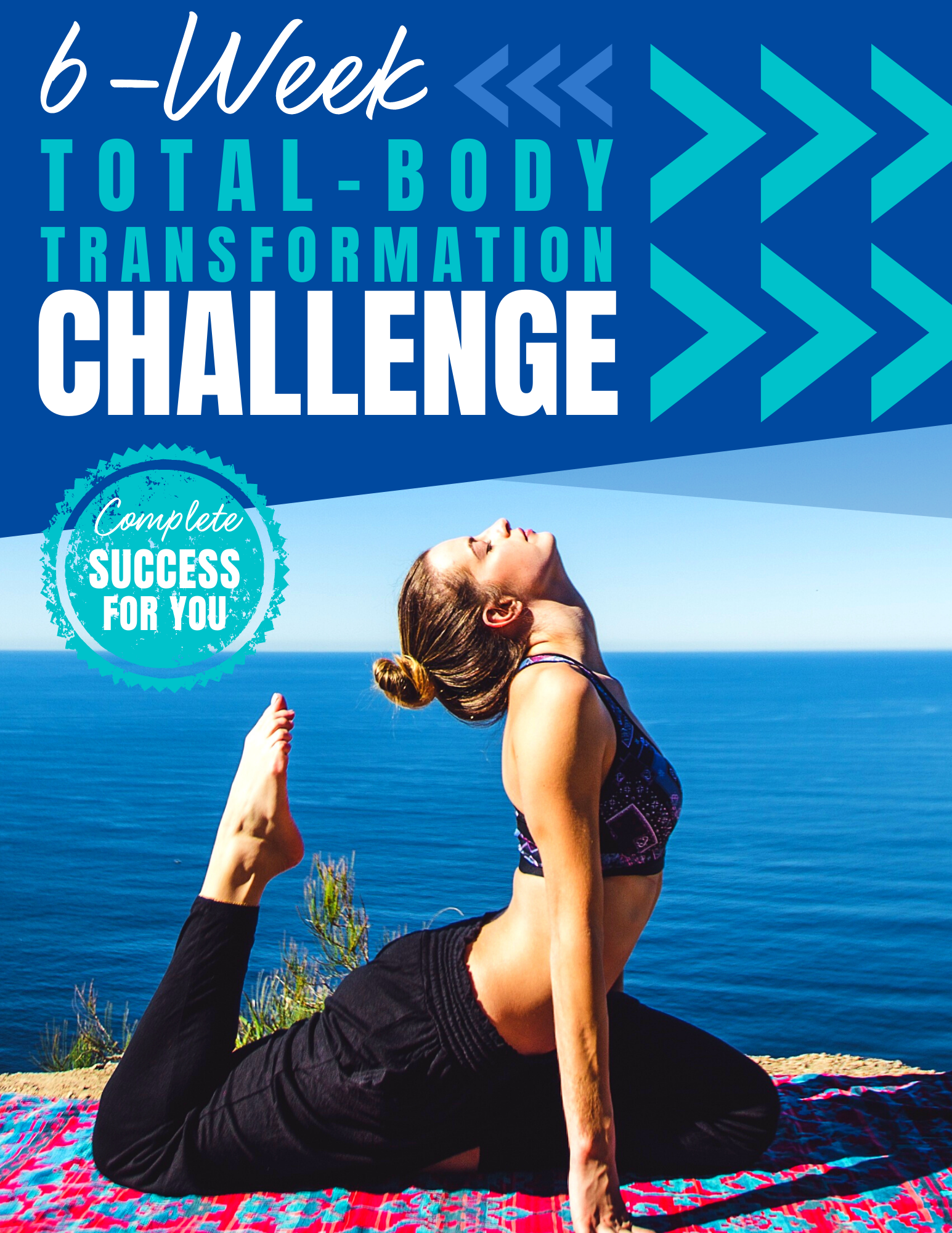 You're just in time for a 6-week Total Transformation!

Don't miss out on this opportunity to transform your body from the inside out!


This is for you if you want a step-by-step way to transform your unhealthy eating patterns into healthy ones and lose weight in the process. Unlike the other programs you've seen, the 6-Week Total Transformation supports you every step of the way with recipes, meal plans, shopping lists - everything you need to succeed.
Who is the Transformation Challenge for?
Do you struggle with knowing WHAT to eat to have sustainable weight loss?


Is your schedule TOO BUSY with no time to plan healthy meals?


Do you want to shed excess fat, drop down a size, have better sleep plus more energy? It's possible that in the next 6 weeks, you could be on your way to reaching your goal!


The 6-Week Transformation Challenge provides you with printable weekly meal plans, shopping lists, recipes, and daily motivation to stick with healthy habits.
Here's What You'll Get:
10 Modules to get prepped
Step by step introduction
How to personalize your plan (including swaps to accommodate your preferences)
Goal setting and measurement sheets
BONUS Dining Out Guide!
4 Nutrition Modules
Covering the main nutrition concepts applied in the program
No need to check with Dr. Google; everything is fact checked and dietician approved
12 Transformation Modules!
Covers everything from how to Get Started to How To Handle Cheat Meals
Daily motivational email support to guide you every step of the way
Meal Plans & Grocery Lists
Everything you need for your successful transformation
6 Weeks of Meals and Shopping lists all done for you!
Searchable Recipe Book
Details on how to swap out ingredients to fit your preferences
*Bonus Clarity Call!
Your purchase comes with a FREE Clarity Call too!
You may use the FREE call to ask questions about the course OR get clarity on your health goals and a quick results action plan to get started.
If you'd like private health coaching during the course, definitely book a call!
>>>>>>>>>>>>>>>>>>>>>>>>>>>>>>>>>>>
PLUS, BONUS MATERIALS INSIDE!
In addition to the nutrition course, recipe guide, six weeks of meal plans and grocery lists, I've also added SIX bonuses to support your success!
Goal Worksheet:
If it's not written down - you won't know when you get there!
Measurement Worksheet:
Track your progress toward your goal! (hint: inches lost is a better indicator of success than your weight!)
Kitchen Detox:
Get support cleaning out the old and bringing in the new!
Dining Out Guide:
To keep you on track when you're on the road.
15 Tips for Good Sleep:
Sleep is an essential component of good health. Learn the best ways to get better sleep!
10 Steps to a Positive Life:
Stress is not compatible with a healthy lifestyle. Grab your journal and learn how to stay positive and stress-free!
The 6-Week Transformation Challenge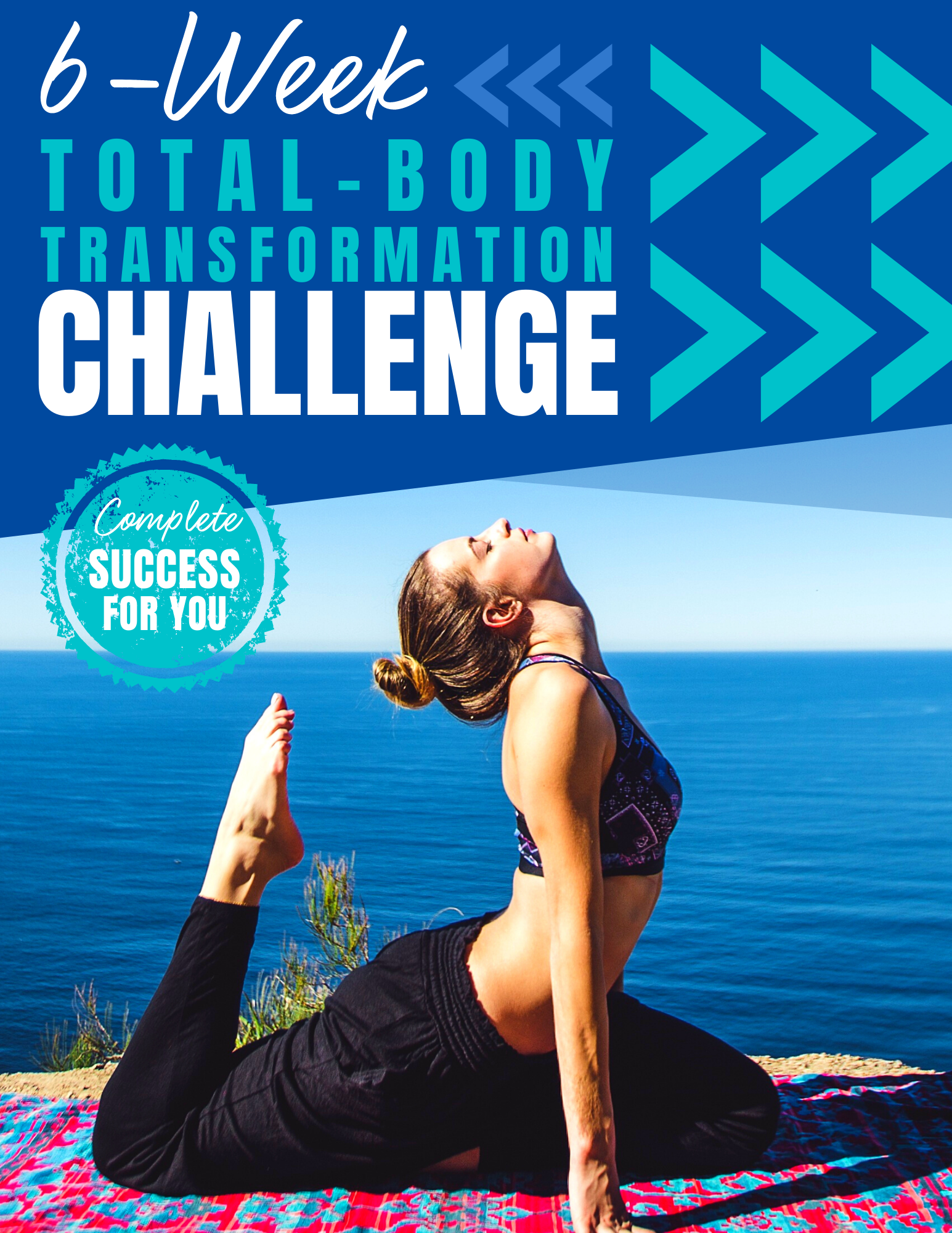 Inside the Challenge you'll find everything you need to know to make the most of the next six weeks. Each element is covered in a short module for easy understanding. No more hunting for sound nutrition on the internet. All you need to know is in one place!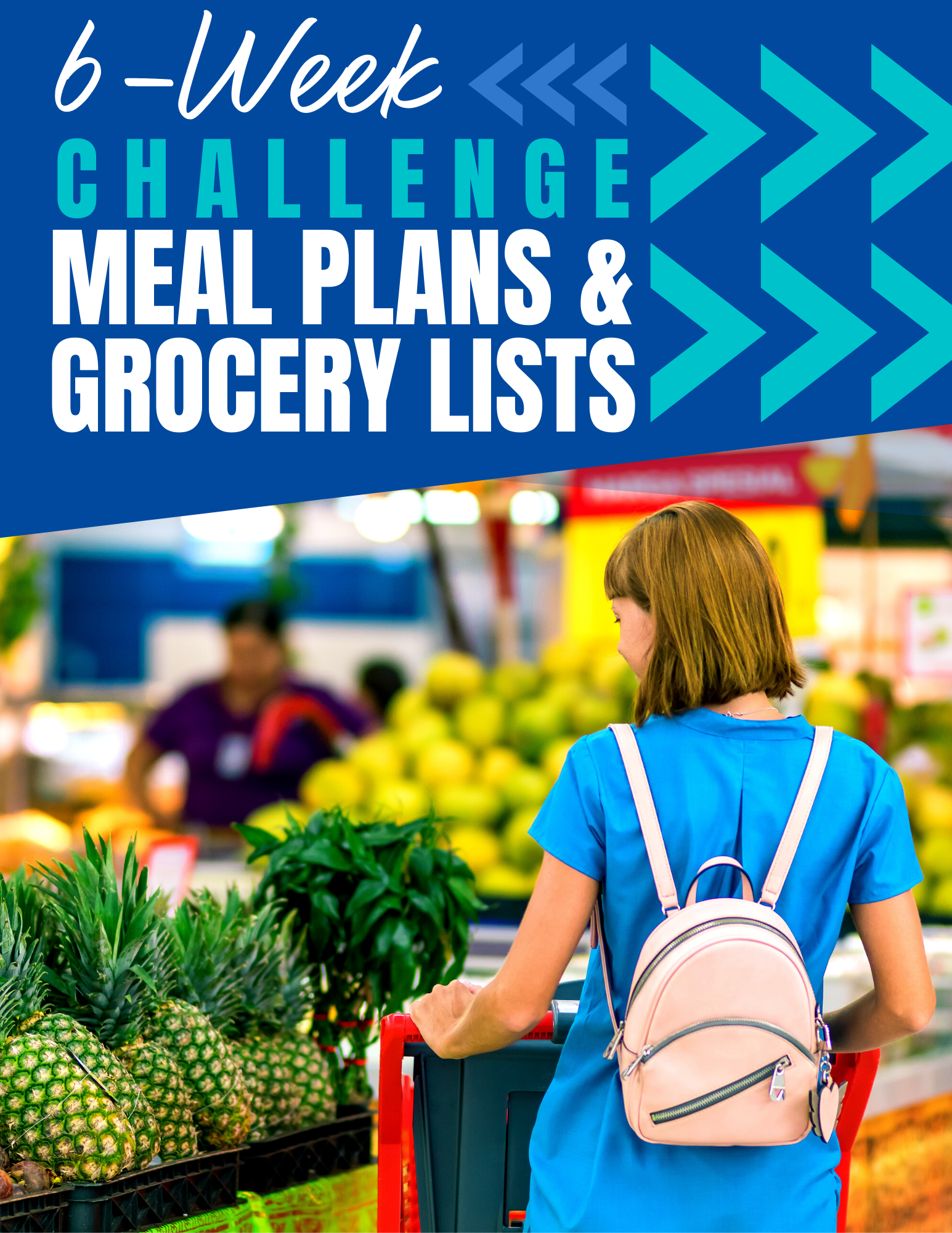 Meal Plans & Grocery Lists
Six weeks of menus and done-for-you shopping lists are included in the Challenge! No more guessing what to pick up at the store or figuring out what's for dinner. Just follow the guides and you'll avoid over-shopping or the *dreaded* "what's for dinner"?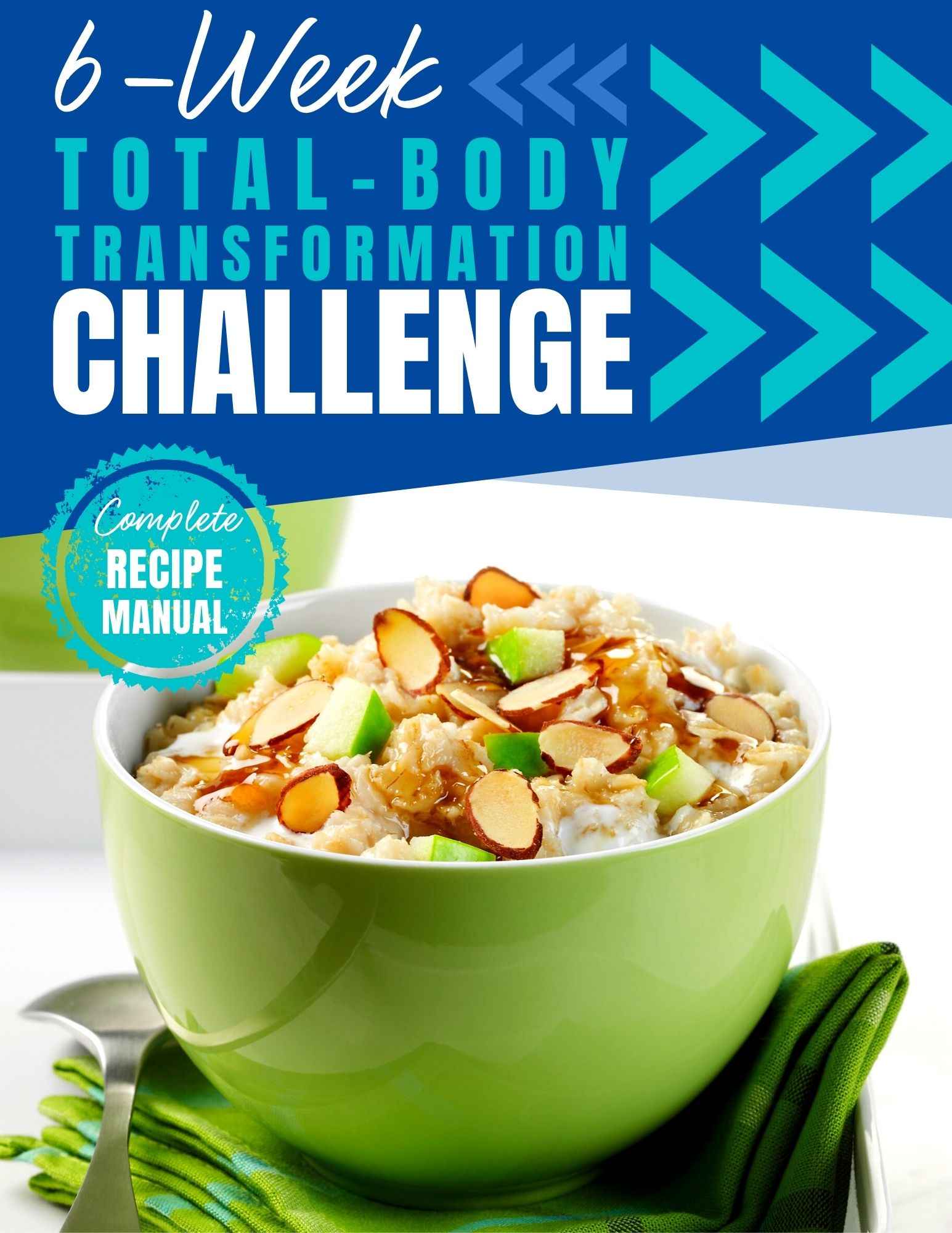 No fad diets, keto protocols or intermittent fasting, required! Avoid the consequences of a poor diet such as diabetes, high blood pressure, insulin resistance by eating wholesome, dietician approved meals. Everything you need is inside the Challenge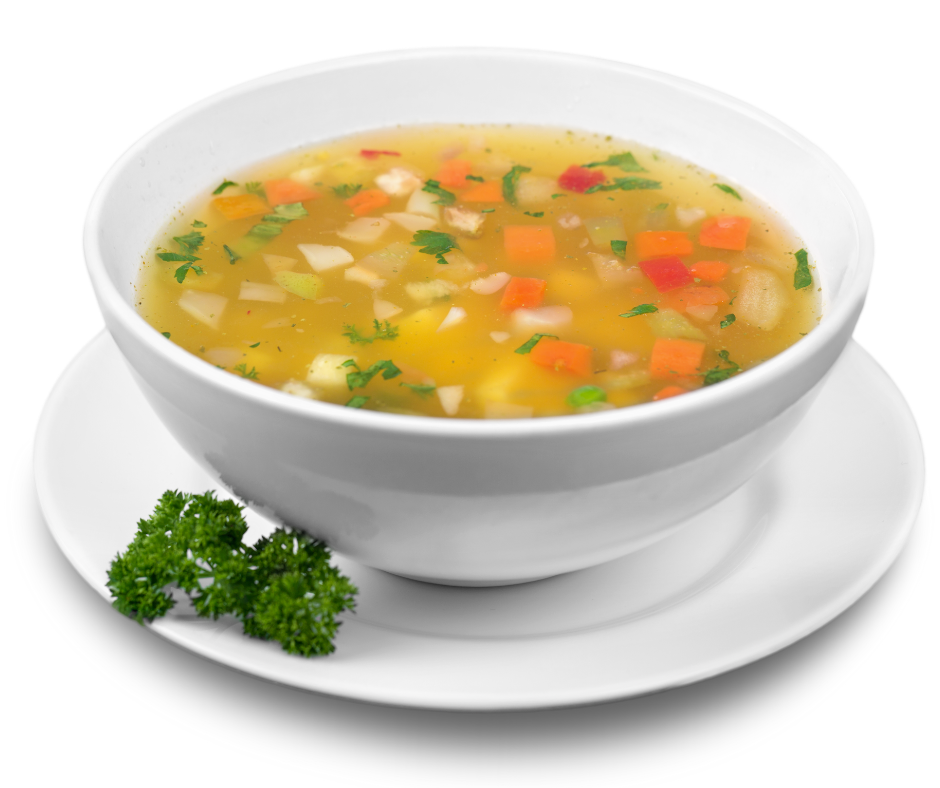 The Amazing Detox Soup is so delicious, nutritious and filling! You'll feel your cells cheering with joy as you nourish your way away from an over loaded digestive system to feeling lighter and leaner.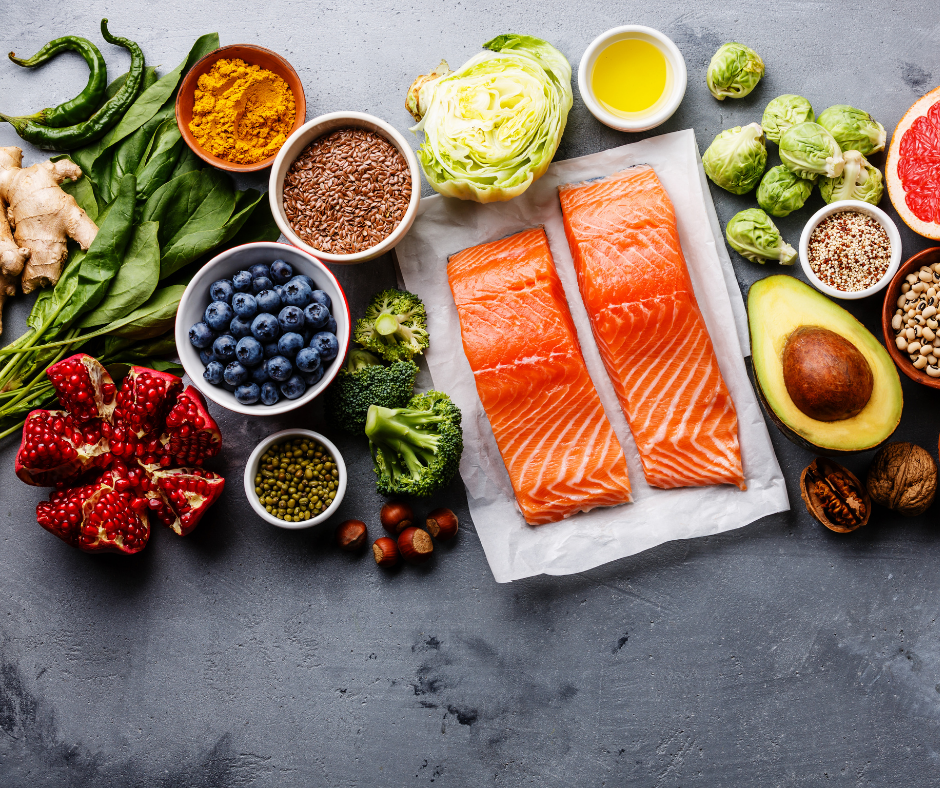 Transform your tissues and your whole body with real food. Real goodness! More than 50 recipes included, meal plans, grocery lists - everything you need to achieve success.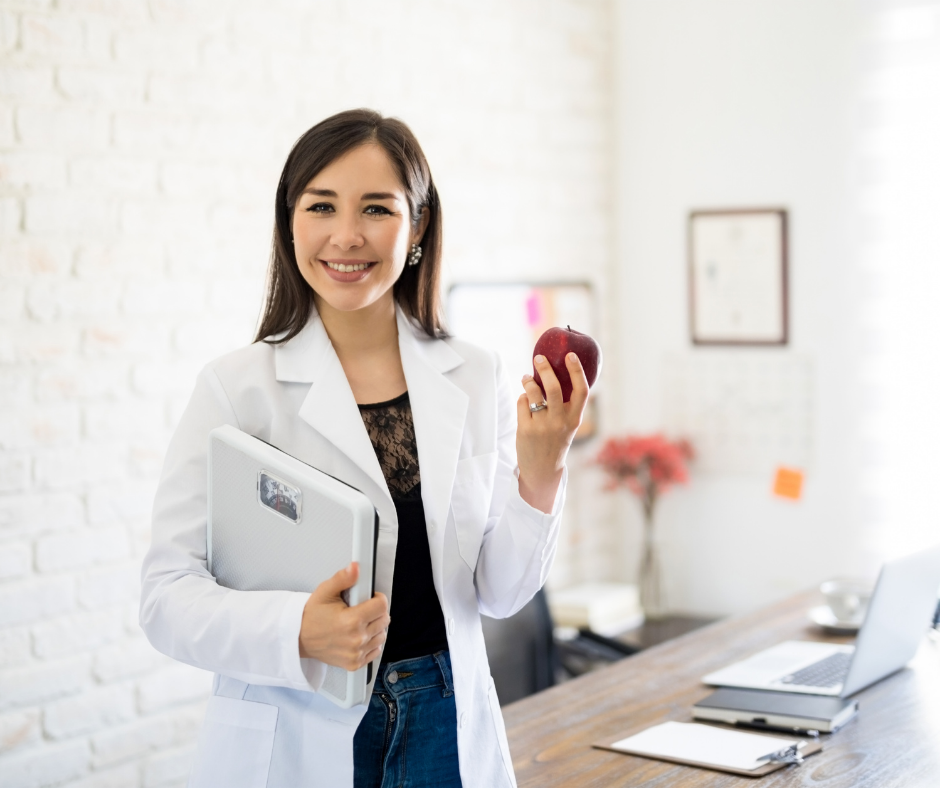 Within the Transformation is a Dietician approved nutrition course to guide you without overwhelm. Follow the steps and you will soon see how good healthy and lean can feel.
THE TRANSFORMATION CHALLENGE
If you've been looking for a Total transformation,
you've arrived!
6 Weeks of Meal Plans, Recipes & Shopping Lists -
ALL DONE FOR YOU!


Look at what's inside:
6-Weeks of Dietician-Approved Meal Guides: 
You'll get 6 weeks of done-for-you meal guides that are 100% Dietician Approved. 
6 Weekly Print-&-Go Grocery Lists: 
Each week will come with a complete grocery list that you just have to print and take with you to the grocery store! Or better yet, download them to your phone and carry them with you!!
A Mini Nutrition and Success Course: 
10+ short modules designed to educate you about nutrition and how to live a healthy lifestyle. This straight-forward course is a one-stop nutrition source so you'll have exactly what you need to know when it comes to sound nutrition. Plus, it is loaded with success tips and strategies to help you get the best results possible.
​
Over 60 Delicious & Easy to Make Recipes:
 Complete Recipe Manual filled with whole-foods based, incredible recipes like The World's Best Turkey Chili, Chicken Sausage & Peppers, Baked Halibut with Citrus Salsa, Cinnamon & Chia Blueberry Smoothie, and a lot more! It's indexed so you can click and go to the recipe you need! No more searching through pages to find what you're looking for.
​
Daily Motivation & Inspiration: 
 You'll get Daily Support designed to keep you motivated and on track with your goals. These are really "priceless" as you'll have private access to your health coach if you have questions, with a simple reply!
​
"Dining Out" Swap Guide:
 Get the tools they need to be successful when you go out to eat! This dining out swap guide will show you how to turn any restaurant menu item into a delicious, healthy, and challenge-friendly alternative.


​
6 Week Challenge Measurement Document:
 Measurement worksheets so you can quickly and easily track your results.


Goal-Setting Worksheet: 
Get focused and educated on the RIGHT way to set goals that will help set you up for success!


Complete Getting Started Checklist: 
This checklist will outline everything you need in order to set yourself up for success over the 6-week challenge! It covers everything from setting aside time to grocery shop and meal prep.


PLUS other bonuses
 are waiting for you inside when you join the Challenge! 
Your Transformation Guide
Hi, I'm Beth, founder of Pure Healthy Solutions and director of the Healthy Habits School. I am your guide at your side to support you on your path to a healthy life!
My joy is empowering people who value their health.
As a board certified adult nurse practitioner, I see people every day who suffer from the results of "lifestyle diseases". The bulk of my time is spent educating people on how to prevent problems by adopting healthy habits.
Whether you want to build healthy habits that last a lifetime or you want to achieve a healthy weight for your body, my Healthy Habits School has something for you.
I'm so glad you're here!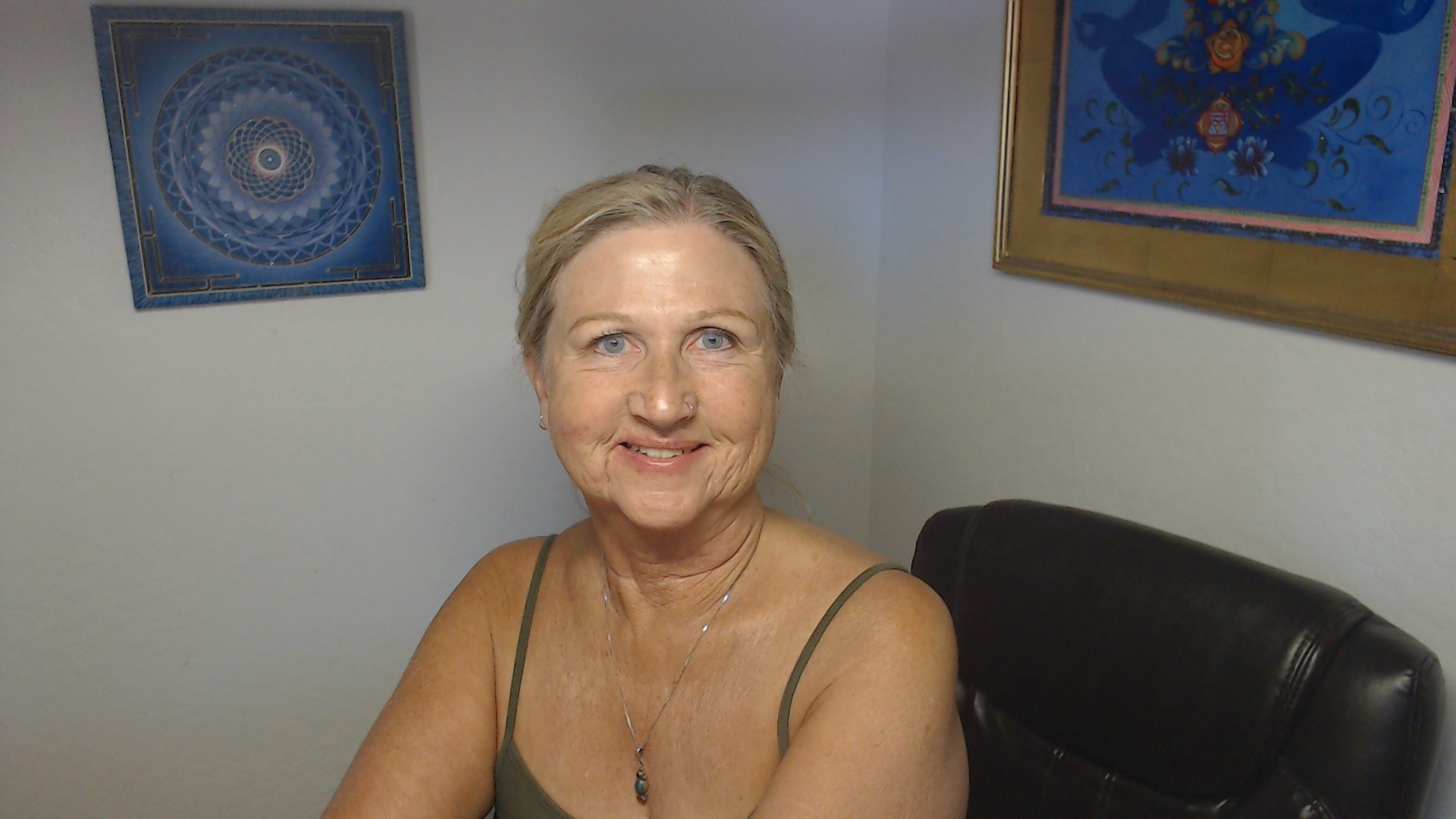 THE 6-WEEK TRANSFORMATION CHALLENGE CONTENTS:
(CHECK OUT THE SNEAK PREVIEW!)